In the footsteps of Jacques le Croquant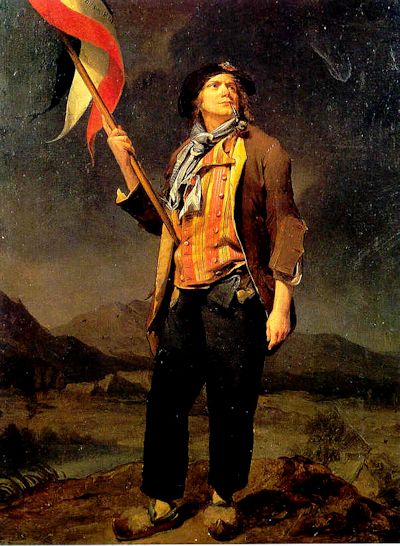 Short bit of History.
During the summer of 1789 was the outbreak of the French Revolution. There were numerous good reasons that started the French Revolution, but one of the largest was BREAD!!.. the price of bread was soaring. For example, in August 1788, 50% of a peasant's income went toward the purchase of bread. By July 1789, this figure had risen to 80%. Bread was a way of collecting taxes, and it was illegal for peasants to own an oven, grindstone and to bake their own bread. Some people risked their lives to supply bread illegally to the poorest peasants. The most famous of these heroes was "Jacques le Croquant" He and his men put up communal ovens hidden away in the hills and forests, well guarded and well used.
Jacques le Croquant was captured in May 1794 on the day of his 26th birthday … He was be-headed.
Just 2 months later on July 28, 1794 the French Revolution came to an end.
In the footsteps of Jacques le Croquant
This amazing journey takes you on a real exciting and fascinating journey back in time. You will get to see 5 ORIGINAL illegal ovens still tucked away.
You will travel along ancient paths, to ruined villages, the ruins of a Templar Hospital, and numerous caves and shelters.
A lot of this adventure is off the beaten track. The trip can be done in about 6 hours, but can be extended with various other hikes.
It is possible to do a shorter version of this trip, but we really do not recommend it unless you are really short on time.
Trail Stats :

Start : Eglise de Tayac, Les Eyzies de Tayac

Finish : Eglise de Tayac, Les Eyzies de Tayac

Distance : about 8 km

Time : 6-8 hours ( depending on group and time spent exploring )

Type : off the beaten track

Highlights : Original Medieval Bread Ovens – Lots of un-mapped Medieval ruins, including an "abandoned" Medieval hamlet

Persons : min. 1, max. 5

Note : Seasonal Hike
This adventure is a MUST for anyone interested in Historic and adventurous off the beaten trail hikes.